Let us help you grow your business through the web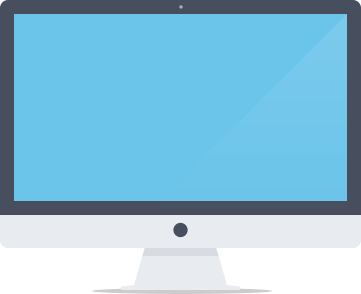 Plainst Technologies, one of the medical industry's leaders in nanotechnologies, desired an online display of their strategy to increase site sales, while utilizing their current customer base.




Case Study: Website Development for a Wealth Money Transfer Company
Client:
Wealth Money Transfer Company
Overview:
The Wealth Money Transfer Company is a global financial service provider specializing in cross-border money transfers to Congo, Uganda, Kenya, Dubai, Paris, and other international destinations. The company approached our software development team with a specific requirement for a Forex Bureau money remittance system to streamline their business operations and enhance their customer experience.
Challenges:
The Wealth Money Transfer Company faced several challenges in their existing system, including manual and time-consuming processes, lack of automation, and limited scalability. They needed a robust and secure website solution that could handle high volumes of transactions, ensure compliance with regulatory requirements, and provide seamless integration with their existing systems.
Solution:
Our software development team worked closely with the Wealth Money Transfer Company to understand their business requirements and develop a customized website solution. The following key steps were taken to ensure the successful development of the website:
Requirements Gathering: Our team conducted in-depth discussions with the client to gather detailed requirements for the Forex Bureau money remittance system. This included understanding their business processes, compliance requirements, user roles, and system functionalities.

System Design: Based on the gathered requirements, our team designed a comprehensive system architecture that included database design, user interface design, and system flowcharts. The design was optimized for performance, security, and scalability.

Software Development: Our skilled developers used cutting-edge technologies and best practices to develop the website, including front-end and back-end development, integration with third-party APIs for currency exchange rates, and transaction processing functionalities.

Software Quality Assurance: To ensure the highest quality standards, our team conducted rigorous testing at every stage of development, including unit testing, integration testing, system testing, and user acceptance testing. This ensured that the website was free from any functional or performance issues.

Deployment and Support: After thorough testing and client approval, the website was deployed to a production environment and made live for public use. Our team provided ongoing support and maintenance to ensure the website's smooth operation and promptly address any issues or updates.
Results:
The website development project for the Wealth Money Transfer Company was completed successfully, and the client was extremely satisfied with the results. The key outcomes of the project were:
Streamlined Business Operations: The Forex Bureau money remittance system automated the manual processes, reducing processing time, and increasing operational efficiency.

Enhanced Customer Experience: The user-friendly interface and seamless transaction processing functionalities improved the overall customer experience, leading to increased customer satisfaction and loyalty.

Compliance with Regulatory Requirements: The system was developed in compliance with the regulatory requirements of the financial industry, ensuring that the Wealth Money Transfer Company adheres to all necessary regulations and standards.

Scalability and Performance: The website was designed to handle high volumes of transactions, ensuring scalability and optimal performance even during peak usage times.
 Website Development Services:
Website development
Custom website development
Responsive website development
CMS website development
Front-end development
Back-end development
API integration
User interface design
Website testing and quality assurance
Conclusion:
Our software development team successfully delivered a customized website solution for the Wealth Money Transfer Company, meeting their specific requirements for a Forex Bureau money remittance system. The website was developed using the latest technologies, followed industry best practices, and underwent thorough testing to ensure high quality and performance. The project resulted in streamlined business operations, improved customer experience, and compliance with regulatory requirements. The Wealth Money Transfer Company now has a robust and scalable website that enables them to provide efficient and secure cross-border money transfer services to their customers.
From The Client
"These guys have built such a strong relationship with our organization that we consider them an extension of our IT department. We always know that excellent service is just a phone call or e-mail away and that we will receive the same level of attention they always provide that makes us feel like we're their top priority."
Get new case studies by email: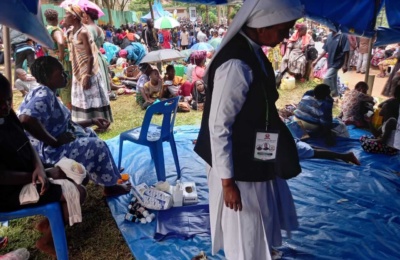 Sisters of Destitute (SD) is a religious congregation of nuns originating from Kerala, India.…