Social Media Marketing
Get Social and Grow Your Business
Engage your target audience with compelling content on social media to expand your reach and help more people find you.
Starts at just $399/mo
Your Own Social Media Team
Get the experts to power your social media. We'll help define and support your social media strategy and level up your execution so you can focus more on running your business.
Dedicated Social Manager
Graphic Designer
Content Writer
Senior Graphic Designer
Unique Posts & Content for Your Brand
Every month we create and publish a bevvy of original across your social profiles and networks – all 100% original and custom-designed to promote your brand and increase engagement with your target audience.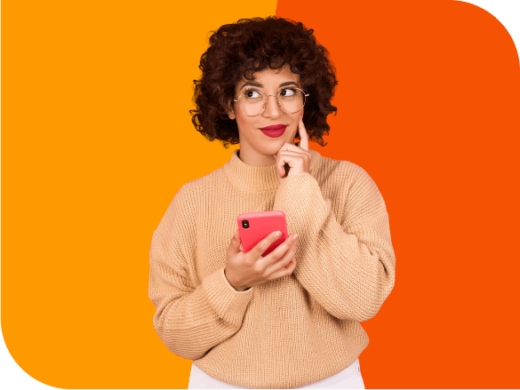 Custom Content Creation
Your dedicated SEO team kicks into optimization mode, creating and publishing new content every month to support your keyword strategy and continuously optimizing your website itself.
Monthly Strategy & Reporting
Get regular reports showing the status and growth of your social media influence over time. Regular strategy sessions with your dedicated Social Manager ensure your social strategy is aligned with your goals and maximizing your growth.
Chat with a Social Marketing Expert
We'll answer your questions and share advice on best next steps to get more traffic to your site
Features Included in EVERY Plan
Now you can easily leverage the power of social media to promote your business.
Onboarding
A 1-on-1 call with your Social Manager to learn about your objectives so we can create your perfect social media marketing plan.
Strategy Sessions
Two, 30-minute phone calls every month with your Social Manager to review your progress and optimize your social strategy over time.
LinkedIn
Business-oriented content designed to appeal to professionals and grow your influence and credibility in the B2B space.
Video
Short, engaging video clips created to promote your business and website on all your social media profiles.
Profile Setup
We create and configure all your social media profiles with custom branding, headers, profile pictures, and descriptions.
Review & Approval
With our premium project management tool, you can easily review and approve all content before it is published on your social channels.
Twitter Posts
We build a unique FAQ page on your site designed to improve your visitor experience and to house critical keyword-rich content.
GIFs
Animated graphics are shared on your social profiles to strategically drive much more engagement than traditional static images
Branding Sheet
We gather your existing logo and key identity elements into a simple reference sheet to ensure your brand presentation is leveraged correctly.
Instagram Posts
Image-centric content posted to your Instagram account designed to engage potential audiences in a visually compelling way.
Facebook Posts
Dynamic, engaging content uniquely designed for Instagram's 'Story' feature.
Ready to Grow Your Social Reach?
Share your goals with us and a social marketing expert will take it from there.
Now you can easily leverage the power of social media to promote your business.
Irene Warner
CEO & Founder
"We have a constant flow of new leads thanks to this amazing SEO company. They gave us all the tools to convert leads into customers." Jeffery Polk
CEO & Founder
"This incredible team managed to not only get us top positions on Google for all of our top keywords, but they kept us there, as well! I would highly recommend this company to anyone."
Gabriel Townsend
Quality Realty Service
Sisters of Destitute (SD) is a religious congregation of nuns originating from Kerala, India.…
Frequently Asked Questions
How involved will I be with running the social accounts?
Totally up to you! Some of our customers prefer to leave everything to our team, while others value being more involved in the process and approve all content before they are posted. Either way, you'll have full access to the tools we use so you can see all posts before they go out at any time. And monthly strategy sessions with your Social Manager will help ensure your strategy is always aligned with your objectives.
How does the Social Marketing service work?
We make it easy! Once you purchase a Social Marketing plan, your dedicated Social Manager will introduce themselves and send you a questionnaire to help us learn about your business and goals. We then compile a comprehensive social strategy and review this with you 1-on-1 to ensure we focus content efforts in the areas where you can see the most growth. You receive a monthly report summarizing the work performed and the gains to social networks, and we regularly review your strategy with you to ensure we are always maximizing your potential.
What is a branding sheet?
To help make sure your brand is represented in a consistent and professional way, we develop a branding sheet that summarizes your logos, fonts, and other assets in one unified and consolidated space. We use this to help set up your profiles and share the PDF with you to use going forward.