Testimonials
We are very proud of the service we provide for our customers. In fact, we see a client relationship drastically more personal than that of most agencies in our field. Our client relationships do not start at 9AM and end at 6PM—they stay with us to continually receive the quality service they deserve.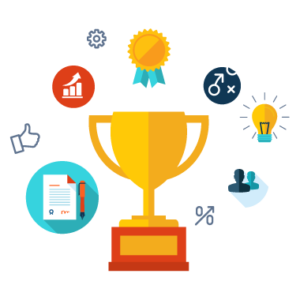 Ssewanyana Patrick
October 8, 2022
Perfect job, from start to end. So happy to have found Swift Web Design! These guys know professional web design. They are very experienced and build beautiful websites. In all, I would gladly work with Swift Web Design again in the future and I highly recommend their services.
Namale Nuur
October 8, 2022
My experience with the Swift Web Design team was nothing short of amazing! They truly brought our e-commerce website to life through their creative process and their commitment to excellence for their customers. Our website has received several compliments about the design and branding which is critical for an e-commerce business such as ours! Do yourself a favor and consider working with the best website developers in Uganda, you won't regret it. They are the real deal!!
Menyac Subkonshus Meddy
October 8, 2022
We retained Walter and the team to redesign our website and provide other Google-related services and could not be happier with that decision. We receive compliments about our new website almost daily. The professionalism of Swift Web Design team is second to none. Even more importantly, though, Wesley, Walter, and Daniel are fantastic people and an absolute pleasure to work with. I would recommend Swift Website developers in Uganda without hesitation.
Timothy Turner
October 7, 2022
We used Swift Web Design to replace our website (with something much more sophisticated) and manage our SEO. They are way smart, very responsive, and have a terrific content management tool. Our site came out great and the content management system is incredibly powerful and easy to use - allowing us to easily update website content. They are good to work with on the SEO side. Creative and aggressive while always being ethical. I recommend them without reservatio
Asilah Khamis
October 7, 2022
Swift Web Design helped us transition our old static website into the best school website design for our Parents and Community. The team's patience in training our staff and ability to adjust to the varying levels of expertise of our staff was greatly appreciated. Yes, this is the best website development company in Uganda.
Batte Gideon
October 7, 2022
We chose Swift Web Design for our hotel website design based on my wife's exposure to them through her employer. They were professional, personable, and fun to work with. After we contacted them, we set up a work plan. Wesley and Daniel listened to what we wanted and needed, then threw in their expertise and launched us in a great direction. They built the best google ad for us and an absolutely beautiful website for our hotel. The communication was like no other I've experienced. They fine-tuned some small adjustments that made it what expresses who we are as business owners, hospitality, and an overall business. I've tried using other marketing companies in the past and Swift Website Designers in Uganda by far stands above the rest.
Hazel Grace
October 7, 2022
Daniel and the team at swift web design helped me from start to finish with my brand-building, website design, SEO, and much much more. It has been an amazing experience! His team is professional, punctual, detail-oriented, and just fun to work with. They were able to listen to my big concepts and ideas and distilled them down to a look, feel, and design for everything from business cards to stationery. I can't say enough about his team. As I told him and his team, "Swift Web design is the best digital marketing company I've ever worked with"