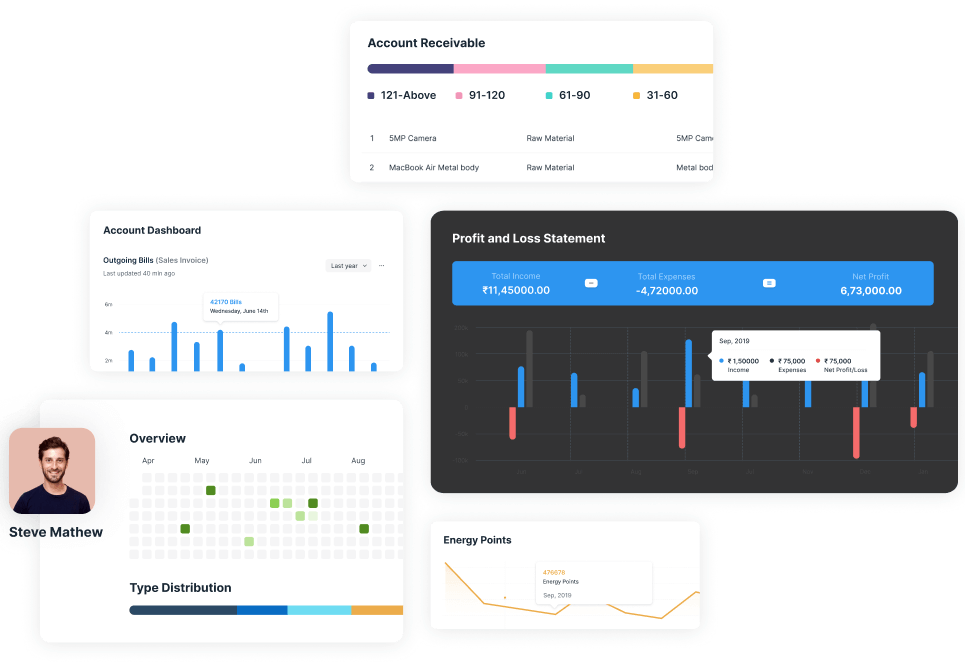 SERVICES SOFTWARE
Sell services efficiently with the best ERP for the services industry
Run your services business better with Magoba for Services. Know your leads and customers, set up subscription plans for your services, build rapport with regular customers using a loyalty program, manage and bill multiple projects, set up maintenance schedules and visits, and much more.
Enterprise Resource Planning 
The best ERP software for the services industry
All critical data at your fingertips to make data-driven healthcare decisions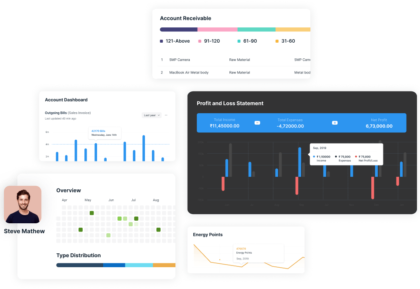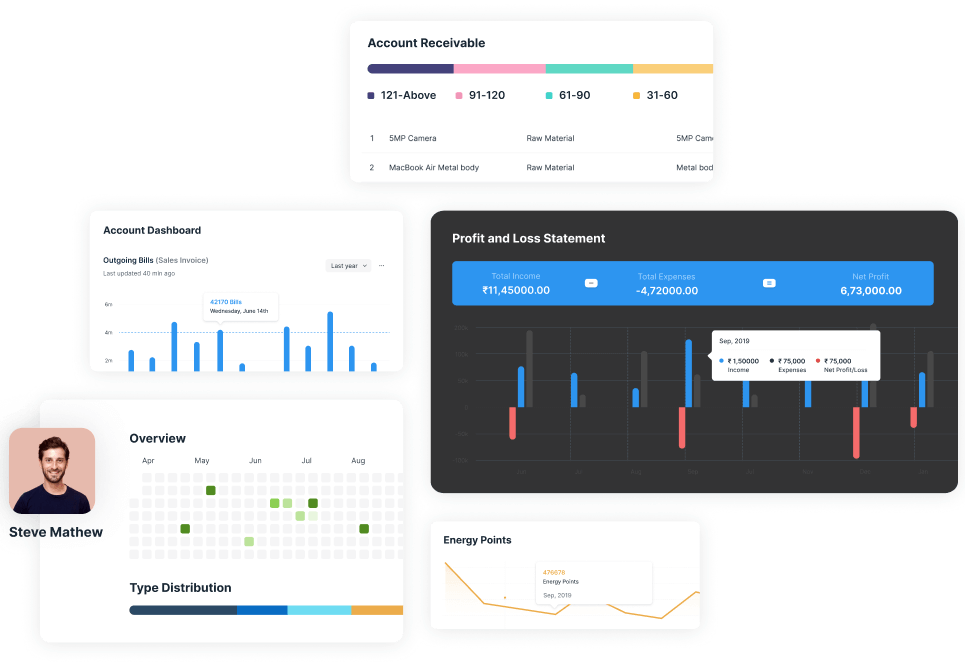 Manage your customers
Assign dedicated account managers, Tax IDs, and tax categories for automatic tax calculations. Use different currencies for your overseas customers, and the exchange rates will be calculated automatically.

Store multiple contacts, emails, and phone numbers against a customer. Set a credit limit on customers to prevent further sales for customers with a big tab. Set up a loyalty program to build rapport with your customers.
Campaigns
Customer acquisition can be difficult, especially when you're starting out. With Magoba's Campaign feature, you can send emails to multiple leads and manage each thread separately.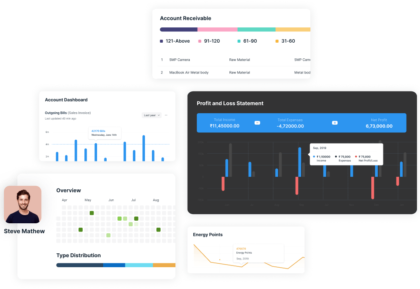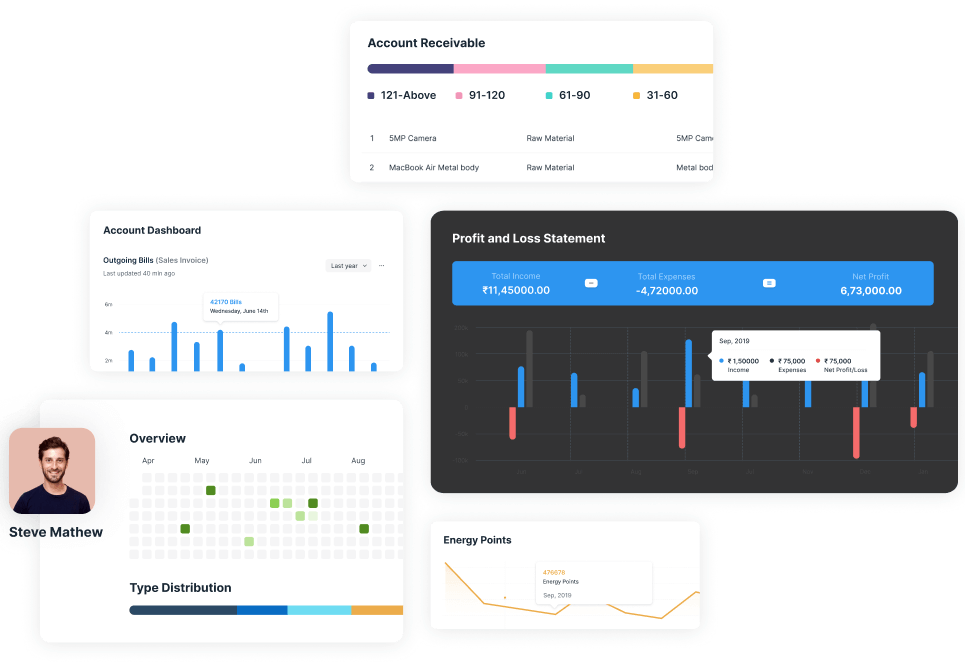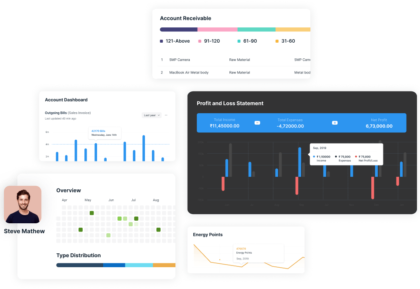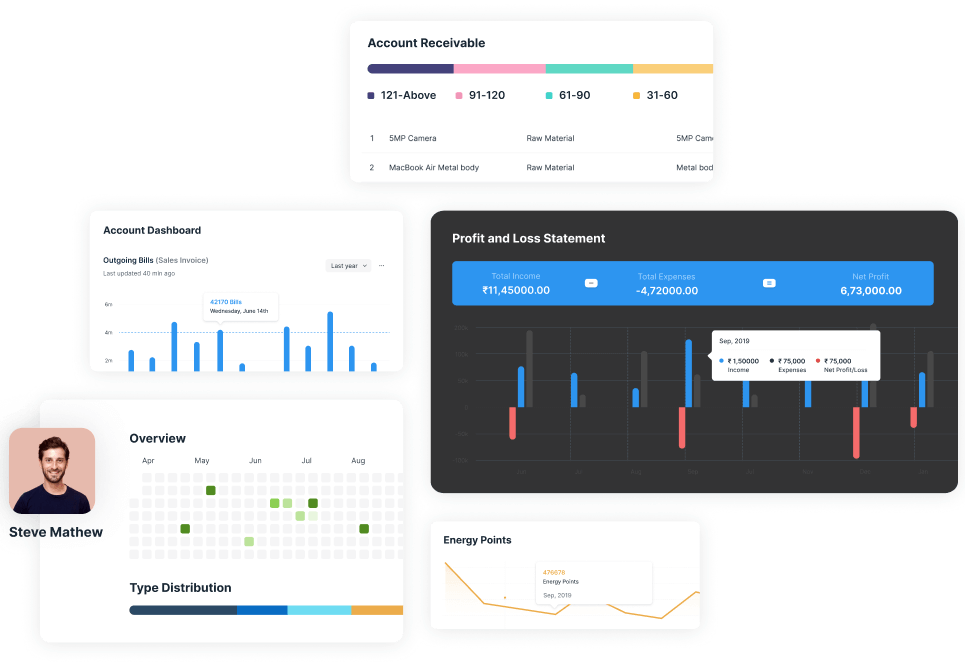 Subscription
Set up different subscription plans and assign them to customers. Set a trial period for your subscriptions. Taxes and discounts can also be added to your subscriptions, just like any other regular item. The subscriptions can be repeated at varying intervals, daily, monthly, or once per few years. After the trial, invoices will be generated automatically.
Project management
Manage internal and external projects efficiently. Bill your customers for the employees you've sent to their site using the Time Sheets feature. Create and track tasks to keep your employees on their toes during important projects.

Gantt charts and Kanban boards help you track and visualize tasks for a quick and easy holistic view of your progress.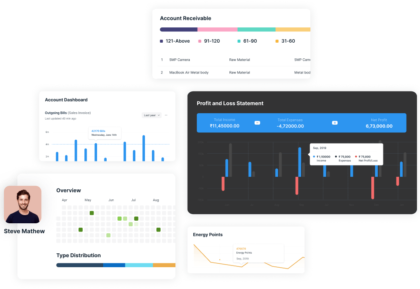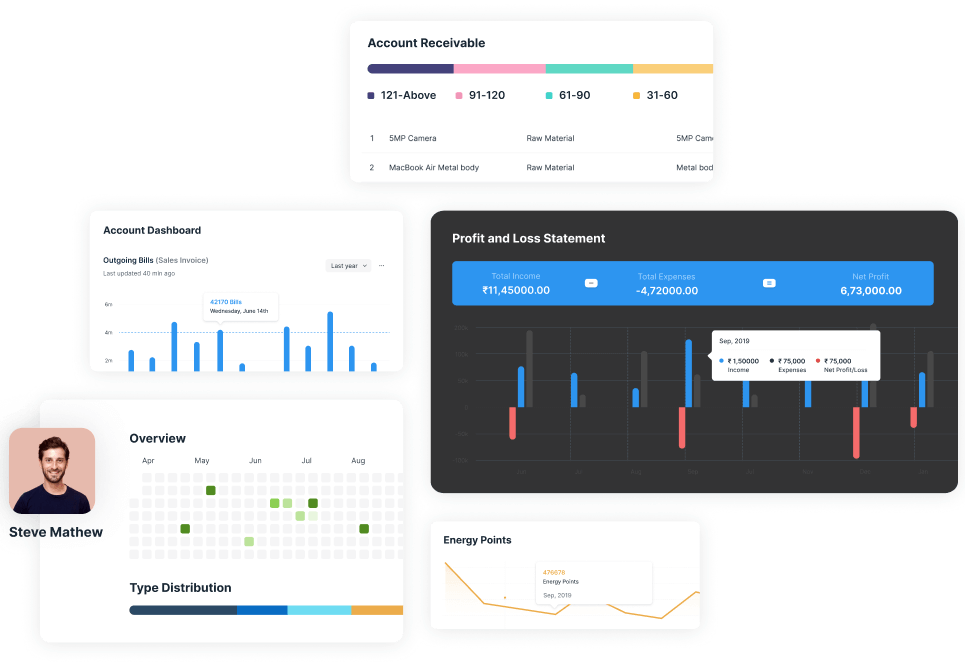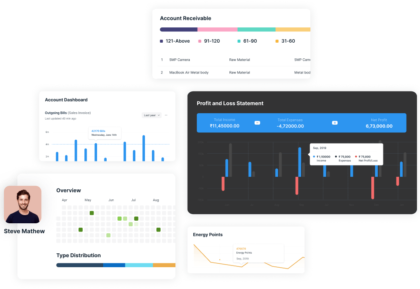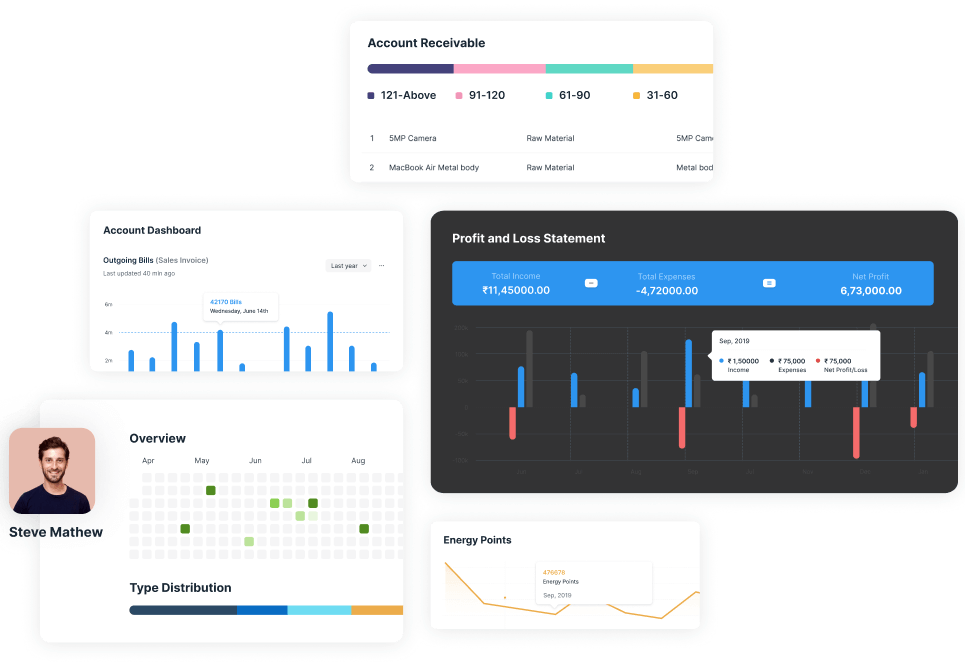 Help desk
Usually, a services company will get more issues than a product company. We understand this, so we've created lots of features to organize and manage incoming issues.

With features like 'Append To', issues are automatically created in Magoba when customers email issues to a configured email address. Classify issues by leads, projects, or companies. Record quality with information like minutes to first response and service level agreement.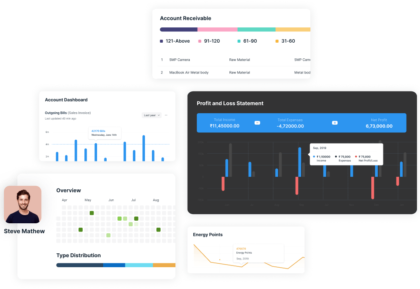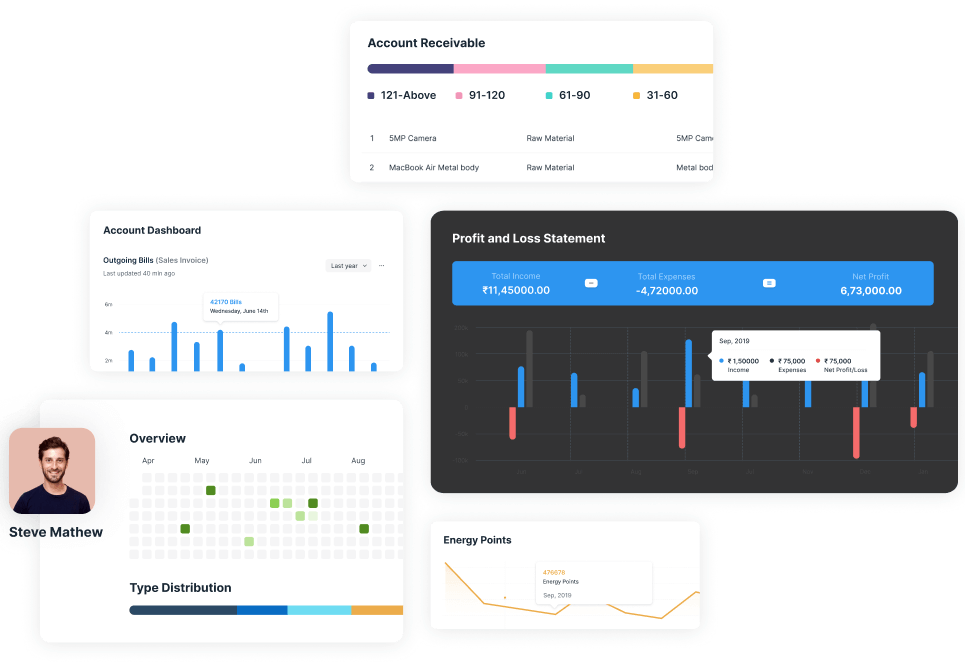 Service level agreement
Offering quick and quality resolutions to incoming issues is not easy. That's why we have a Service Level Agreement feature to help you set and adhere to standards and keep your customers happy.

With service levels measuring time to respond and resolve, you can set targets and take appropriate actions to make sure customers are satisfied. SLAs can be automatically applied to new incoming issues. Support hours can also be set to properly communicate expectations with your customers.
Record warranty claims
Easily record and manage warranty and annual maintenance contracts for different serialized items sold to customers. With serialized inventory, you can learn exactly which units are in or out of warranty/AMC.

For valid claims, set resolution and customer details. If an item is large or installed at the customer's location, this can be handled with the Maintenance Visits feature.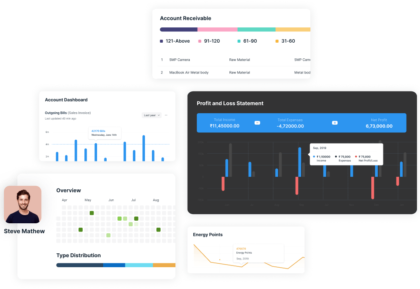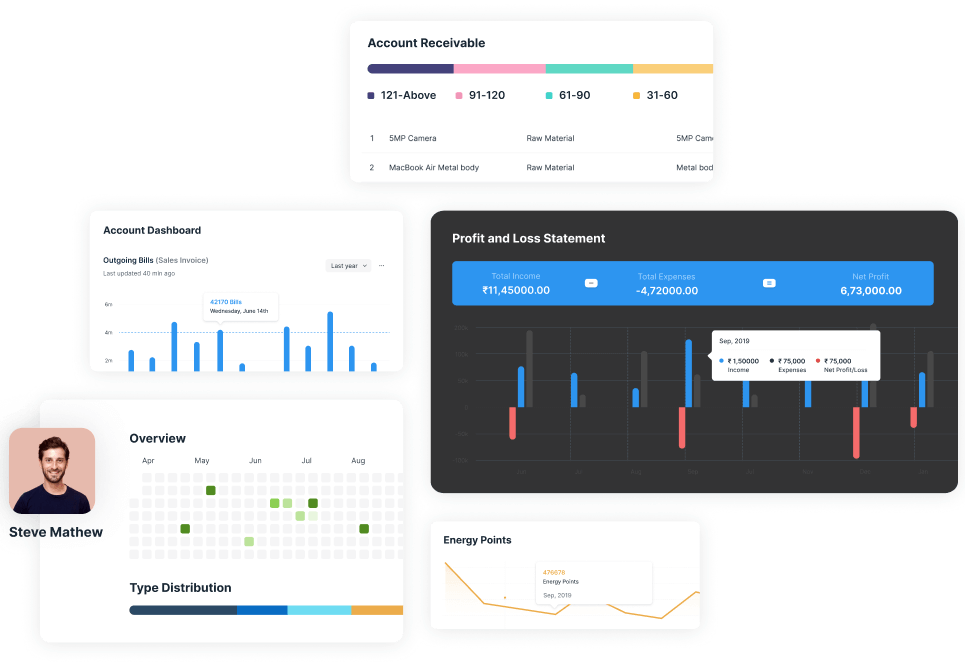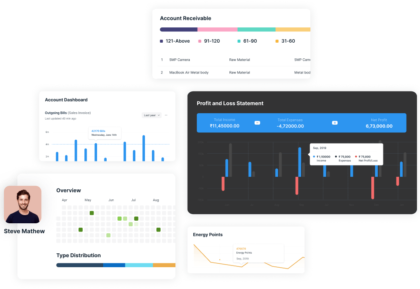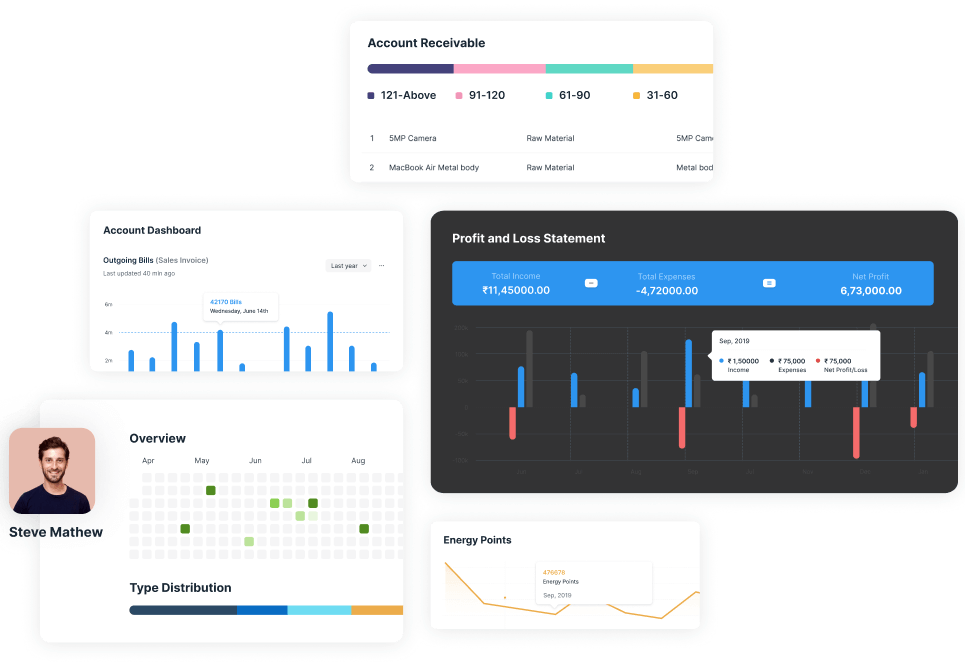 Maintenance schedule
With an annual maintenance contract, regular maintenance visits are required to keep the service up and running at the customers' end. Record these visits easily with maintenance schedules. With predefined periods, the schedule can be generated automatically.
Maintenance visit
When an item cannot be brought to your centre, or you need to service it at the customer's site, maintenance visits are absolutely necessary. Record the progress of the visits, scheduled or unscheduled. Record the person performing the visit and the work done.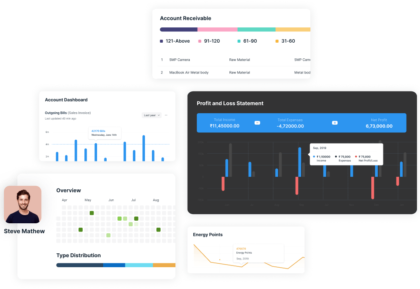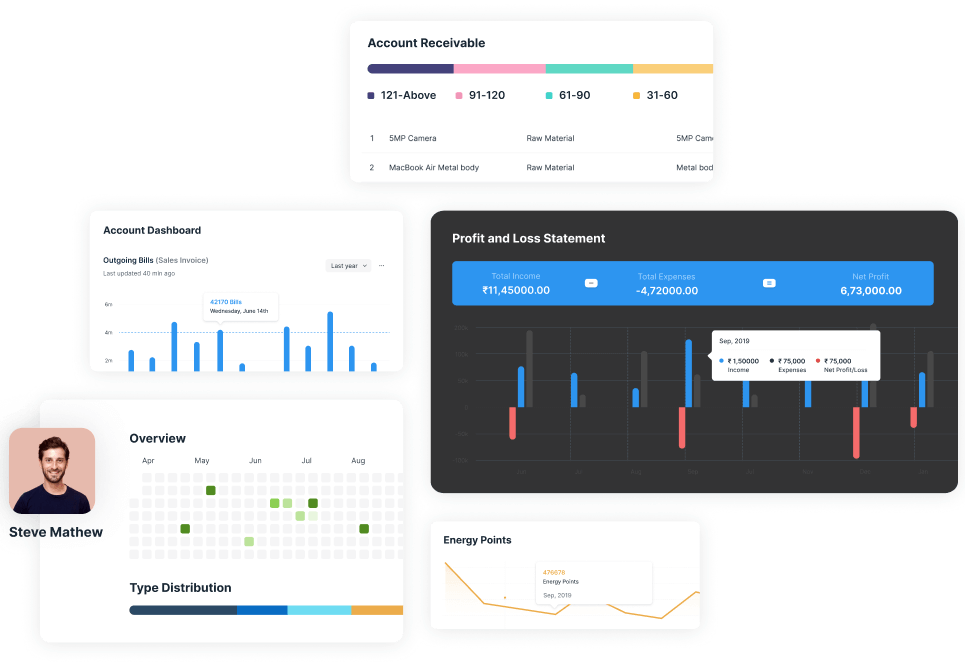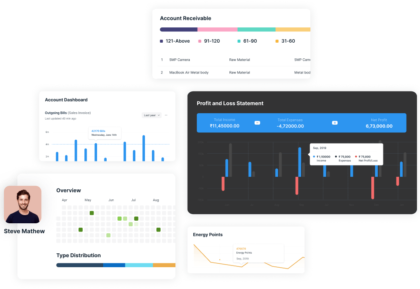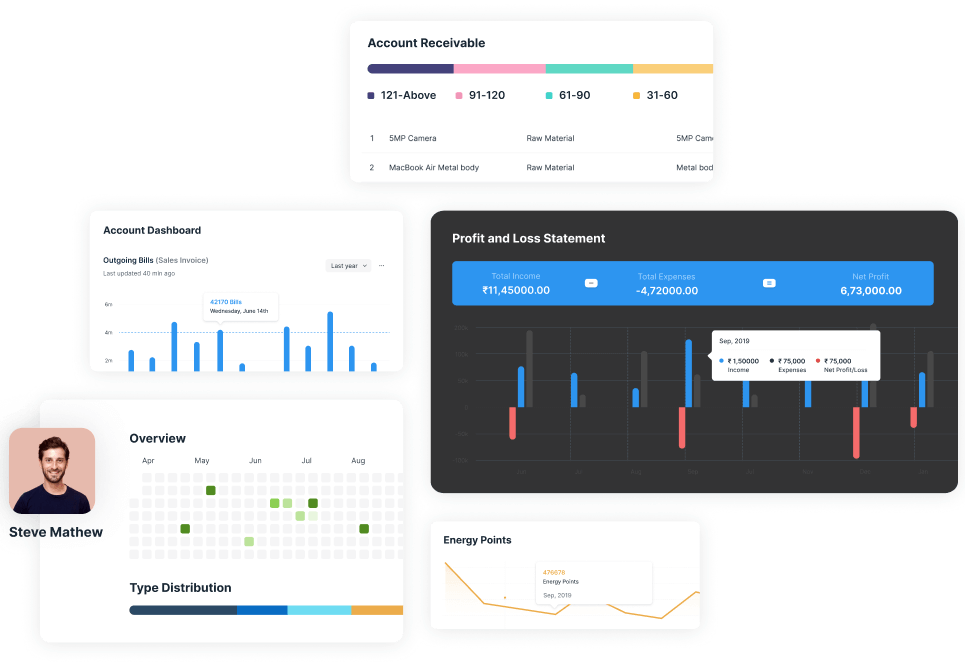 Multi-currency accounting
Managing transactions in different currencies is simple with our ERP software. Send invoices and add expenses in any currency, and let the system convert them to your base currency. You can even see financial transactions and reports in multiple currencies.
Billing and pricing
Handle your customer subscription billing lifecycle from end to end. Invoice your customers and chase receivable payments easily, with payment requests and notifications via email or SMS reminders. Create custom print templates for bills (using Jinja or HTML) and set up defaults in no time.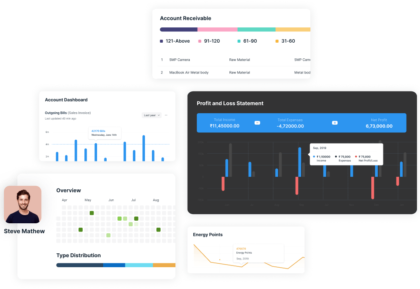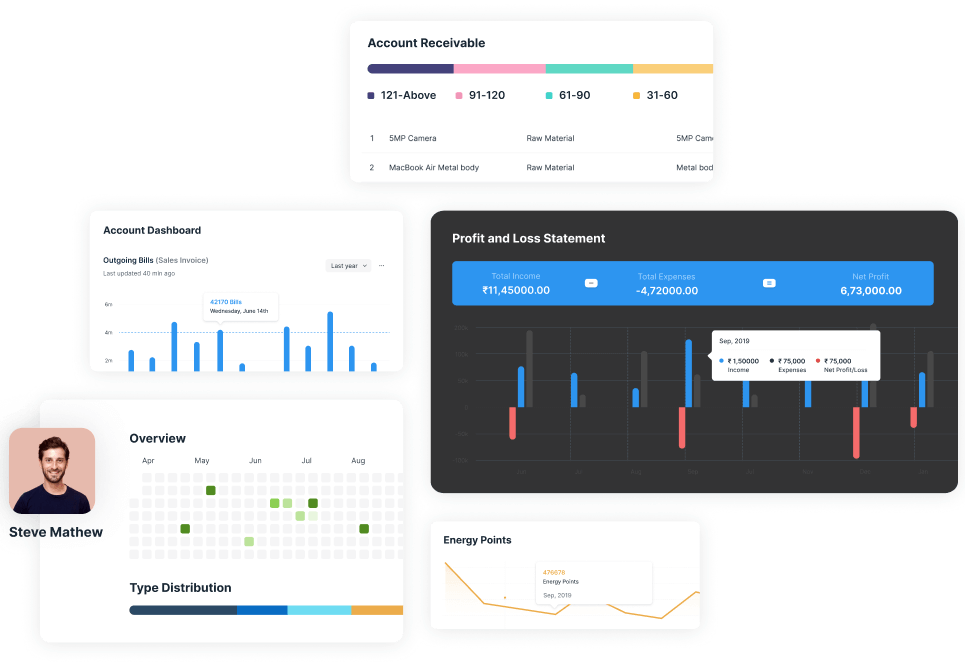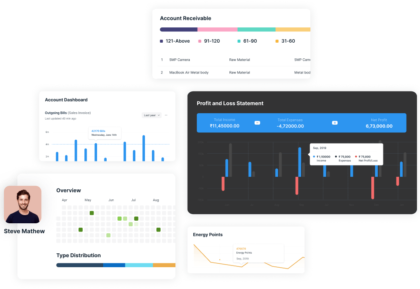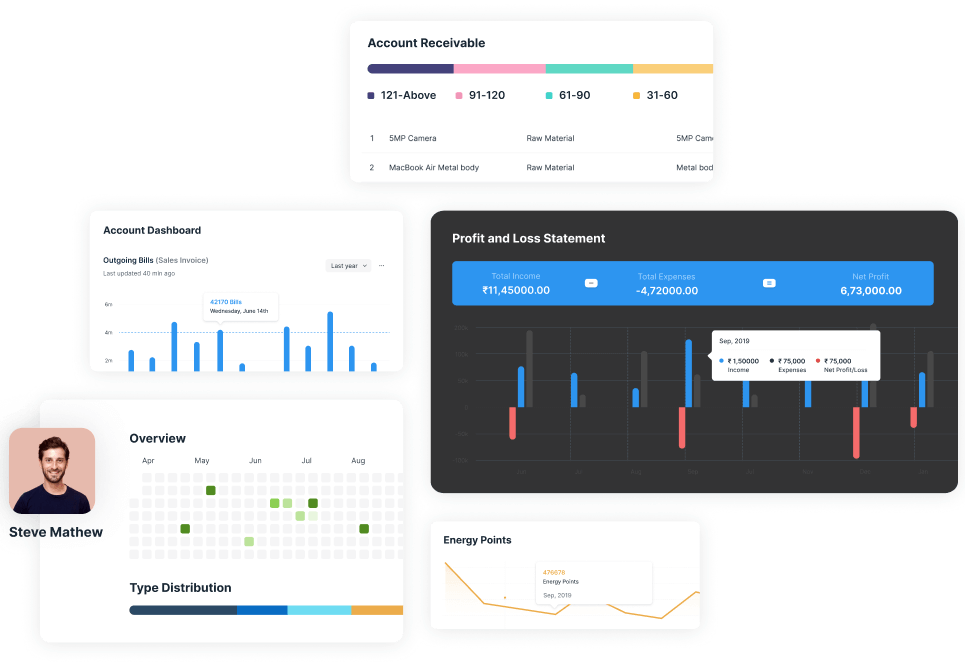 On-the-fly customizations
Create your own custom cloud manufacturing ERP software. Map your most important data by adding custom fields in your forms. Customize form behaviour by auto-fetching values, hide fields based on user roles, and create custom print formats — all without a single line of code.
Customize Now →
Multilingual Services ERP software
Can't find your language? Help us translate: 
Try Now →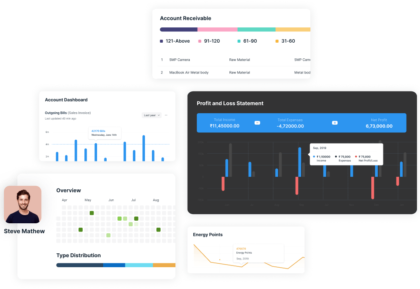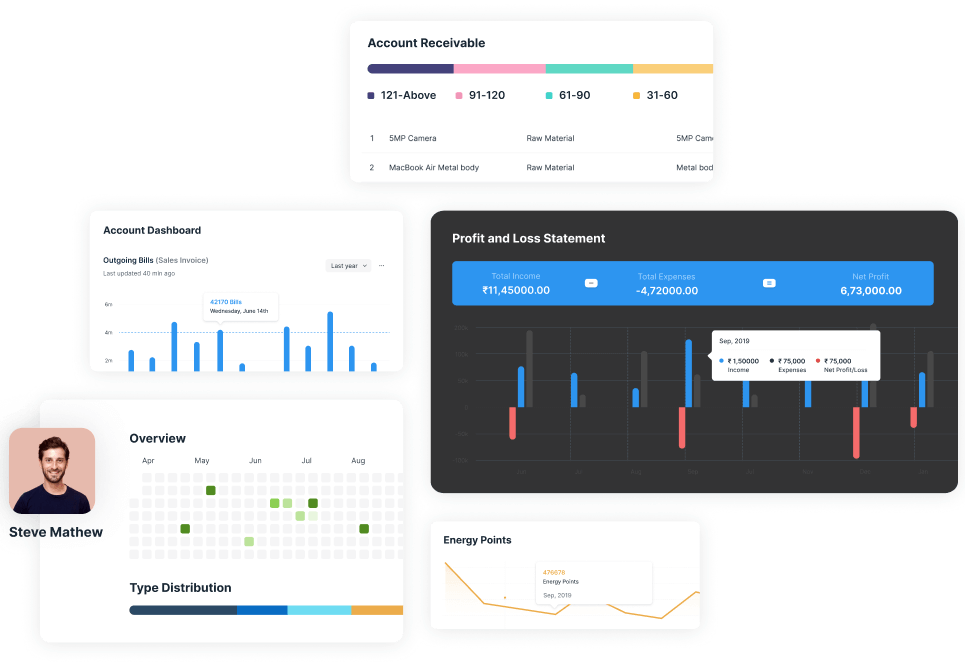 Almost everything you need
Magoba comes with 100+ modules to help you run your business
Financial Accounting
Get a real-time view of your cash flow. Full-fledged accounting module covering every aspect of bookkeeping.
Sales & Purchase
Increase productivity and lower costs by managing your sales and purchase cycles, from purchase to sales orders
CRM
Win and retain more customers by optimizing the sales process. Track leads, and opportunities, and send the quotes on the go.
Order Management
Increase productivity and lower costs by managing your sales and purchase cycles, from purchase to sales orders
Projects
Deliver both internal and external projects on time, on budget, and on profitability. Track tasks, timesheets, and issues by project.
Website
Magoba comes with fully featured content management with blogs, web pages and forms.
HR and Payroll
Manage full employee life cycle right from onboarding, payroll, attendance, expense claims, and assets to separation.
Helpdesk
Deliver a better service experience with an intuitive issue tracker and an integrated knowledge base.
Manufacturing
Effectively maintain and manage multilevel bill of materials, production planning, job cards & inventory.
Asset Management
Maintain and Manage details of assets, their movement, value adjustment, and depreciation.
Integrate with your favourite apps
Magoba has a host of built-in integrations that help your business take-off faster
Start a free trial
Get started with a new account in no time. Try it for 14 days.
No credit card is required.